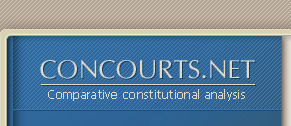 The site presents a comparative constitutional analysis of the system of constitutional review in more than 150 countries.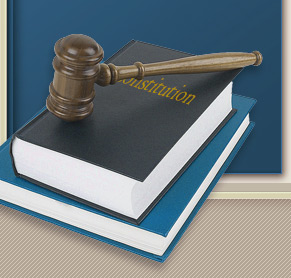 © Dr. Arne Mavčič -
info@concourts.net
Design & Programing: Edo Milavec, MV d.o.o.
(last update 11/1/2020)
1486168 / 726885 visitors
---
NEW

| | | |
| --- | --- | --- |
| | | |
• Arne Mavčič, LLD.
Arne Mavčič, LLD, completed his Bachelor of Law degree at the University of Ljubljana Law School from which, after completing his post- graduate studies at the Universities of Zagreb and Ljubljana Law Schools, he was awarded a Doctorate of Law.
As head of the Information Department and the Analysis and International Cooperation Department of the Constitutional Court of the Republic of Slovenia from 1976 to 2009, Senior Expert Counsellor to the University of Ljubljana Law School from 1981 and Professor of Human Rights Law at the School of Government and European Studies, Brdo, Slovenia, from 2001 and at the European Law School, Nova Gorica, Slovenia, from 2003, he specializes in legal information systems, (comparative) constitutional law and human rights law.
As the liaison officer for Slovenia to the Commission for Democracy through Law (the Venice Commission) under the Council of Europe from 1991 to 2009, the national correspondent for Slovenia to the ACCPUF Paris from 1998 to 2009, a member on Slovenia to the EU Network of Experts for Human Rights, 2002 – 2006, as a member for Slovenia of the EU FRALEX from 2006, a Fulbright Scholar in 2001/2002, an editor of the Collected Slovenian Constitutional Case-Law series from 1992 to 2009, a national author for Slovenia of Kluwer's Encyclopaedia of Constitutional Law from 1998, as the editor and author of several other publications in the field of constitutional law as well as the author of over 250 papers and reports of national and international character, Dr Mavčič has predominantly been engaged in practical and promotional activities in the fields of comparative constitutional review and human rights law.